For 2015, the Jacksonville Rotary Club is offering Senior Scholarships to college bound students. The amount awarded per scholarship will be $2000.00.
To be considered for this award an eligible student:
• MUST be a resident of the legally defi ned boundaries of Jacksonville, IL School District 117, and
• Is a senior expecting to graduate in May-June of 2015 with plans to attend a four year institution of higher learning.
Academic achievement is NOT the sole determinant for recipients of this award. The Scholarship Selection Committee will be looking for well rounded students that have geared their high school career toward community service.
The Ideal Candidate for this award:
• Is service minded and can document hours served with recognized groups such as Church and charitable organizations.
• Is career minded and can easily communicate aspirations for the future.
• Has geared their high school career toward college attendance.
• Has demonstrated leadership skills and can list areas where they have held leadership positions while in high school.
• Is an above average student.
Applications for the 2015 Jacksonville Rotary Club Scholarships are now available.  Please click here to download the brochure and application.
Deadline for submission is March 27th, 2015 at 7pm to be considered. Once applications are scored, the top applicants will be interviewed by the week of April 20th, 2015. At that time a copy of a letter of acceptance to a Four Year Accredited College or University will be required. Winning applicants will be notified May 5th, 2015.
Friday, February 13th, 2015
Hamilton's at 110 N. East St in Jacksonville, IL
Cocktails (Cash Bar) - 5:30 pm
Full Prime Rib Dinner - 6:30 pm
(Vegetarian meal available upon request - advance notice required)
Troy Armstrong, DJ - 7:30 - 11:30 pm
Live Auction at 8:30 pm and Silent Auctions throughout the evening
ADVANCED RESERVATIONS REQUIRED!!
$35 per person - Reserved seating for tables of 8
To register you and your guest(s) online: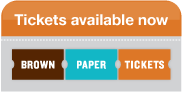 Online registration is preferred, but reservations may also be made by
printing and mailing this form.
At its May 9 meeting, the Jacksonville Rotary Club recognized the accomplishments of three high school seniors by providing them with college scholarships.
The awards were made as part of the second year of the Rotary Club's scholarship program, which is designed to provide two $2,000.00 college scholarships to high school seniors. This year, the Rotary Club received a donation from the Jacksonville Ministerial Alliance, which enabled the Club to award an additional third scholarship in the amount of $1,000.00.
In order to receive the scholarships, the recipients must be well-rounded students who engage in community service and leadership positions. The scholarships are open to all students who live within the boundaries of Jacksonville School District 117, regardless of the school that they attend.
Molly McGiles of Jacksonville High School was selected for the first $2,000.00 scholarship. Ms. McGiles was selected due to her extensive community service resume, which includes fundraising for such organizations such as the New Directions Heating and Cooling Center and Pennies for Patients in addition to volunteering to teach science and American Sign Language lessons to younger students. Ms. McGiles is also the president of the JHS National Honor Society, part of the JHS R.E.F. program, and co-captain of the varsity tennis team. She will major in chemical engineering and would like to focus her career on development of more accurate forensic techniques.
Brandon Hill of Jacksonville High School was selected for the second $2,000.00 scholarship. Mr. Hill is the captain of the JHS track team in addition to volunteering his time with the First Presbyterian Church Youth Group, including its Joplin Tornado Disaster Relief trip. Additionally, he is a part of the National English Honor Society and a past recipient of the Mayor's Volunteer Award. Mr. Hill will major in journalism and has a career goal of writing for publications such as National Geographic.
Hannah Howard of Routt Catholic High School was selected for the $1,000.00 scholarship funded by the Ministerial Alliance. Ms. Howard is the captain of both her track and swimming teams at Routt in addition to volunteering at track, swimming, and goal ball meets at the Illinois School for the Visually Impaired. She also volunteers at the Jacksonville Public Library and the Festival of Trees. Ms. Howard plans to major in either physics or engineering and intends to pursue a career in design and testing of commercial products.
"Ultimately, Rotary is an organization dedicated to making the world a better place," said Jacksonville Rotary Club President Ryan Byers. "Our goal through our scholarship program is to find individuals in the next generation who will assist in making the world a better place and to provide them with support as they take the next step towards achieving their goals. Our recipients this year are three very fine examples of young leaders, and I look forward to seeing what they accomplish in the future."
Brian Watson of Franklin is the recipient of the 2014 Rotary Scholar-Athlete Award. Watson, who received the award for Franklin High School, was recognized by the Jacksonville Rotary Club for outstanding leadership, athletic achievement and academic excellence during his high school career.
Ryan Byers, president of Jacksonville Rotary Club, said, "These students exhibit characteristics that will prepare them well for leadership in their communities, in future educational endeavors, and in their chosen careers. We are proud to recognize their achievements through our Scholar-Athlete Awards."
Senior students from 26 schools in west central Illinois were recognized during the 30th Annual Scholar-Athlete Awards Dinner in Jacksonville, Ill., on April 24, 2014. Students were selected based on the recommendations of school administrators and coaches.
The Jacksonville Rotary Club awards program was made possible through the generous sponsorship of: First National Bank of Arenzville; First National Bank of Winchester; West Central Bank; Bank of Bluffs; Brown County State Bank; Chapin State Bank; Franklin Bank; United Community Bank-Greenfield; Farmers National Bank of Griggsville; Bank of Modesto; Petefish, Skiles & Co. Bank; Warren-Boynton State Bank; Rushville State Bank; People's Bank & Trust; The Farmer's State Bank and Trust Company, Jacksonville; Bank of Jacksonville; Jacksonville Savings Bank; Premier Bank; US Bank; Passavant Area Hospital; Rammelkamp Bradney Law Offices; Illinois College; Hamilton's Catering; The Jacksonville Journal-Courier; Ryan Byers; Keith and Phyllis Lape; Diana and Glenn Olinger; Fred and Emy Osburn; Ed and Barb Wainscott; Tony Williams; Jim and Michelle Hinchen.
For more information, or to access a photo of Brian Watson receiving the award from Jacksonville Rotary Club President Ryan Byers, please contact Melissa Pantier at 217.741.8172 orThis email address is being protected from spambots. You need JavaScript enabled to view it..
Thank you.